Magic Mountains
An unforgettable summer
What is Magic Mountains? A fantastic summer holiday for families with children of all ages, for singles, couples and for everyone who enjoys the mountains, the sunshine, the lake and outdoor activities. Zauchensee is a romantic village on the Alpine slopes of Salzburger Land which in summer is transformed to the Magic Mountains Club Village! In addition to a wonderfully beautiful alpine and lakescape,you can expect a …
Active Holidays
huge program for the whole family
action for the kids
organized activities almost around the clock
The Program
 June till September
A Magic Mountains Holiday in Zauchensee means sports, games and relaxation. All facilities for sports or chilling are within 200 meters of our hotel. Numerous leisure time and sporting activities are offered here. More than 50 hours a week organized by a professional and international team. Activities every day (except Saturdays) from 10 a.m. to 5 p.m. and several times a week a varied evening program such as cinema, disco and casino for kids, rambling by torchlight, night tournaments (youth), champions' awards und much more.
Here some of our program features to give you ideas:
The Program Highlights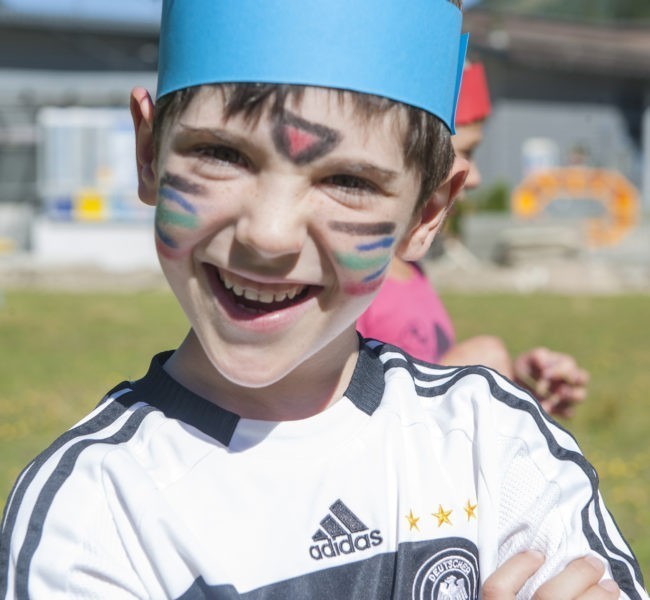 MAGIC MINI FRUITS ages 3-6 years
Games, arts & crafts and many more activities
Motto days
Picknick
Every Friday a children olympics with games and award ceremony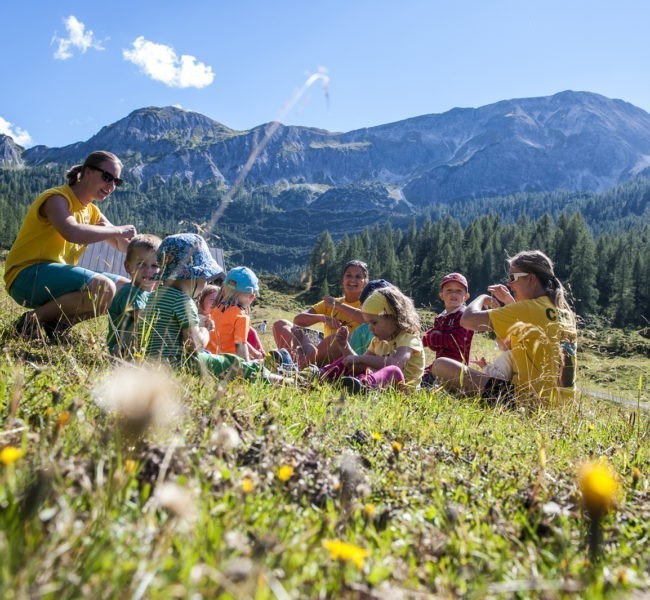 MAGIC KIDS, TEENS & YOUTH (6-17 Jahre)
Sport and games in the Magic Center
Rowing and pedal boating
Archery for beginners
Hiking tours with picknick
Swimming day in the Therme Amadé
children olympics with games and award ceremony
Kids and youth disco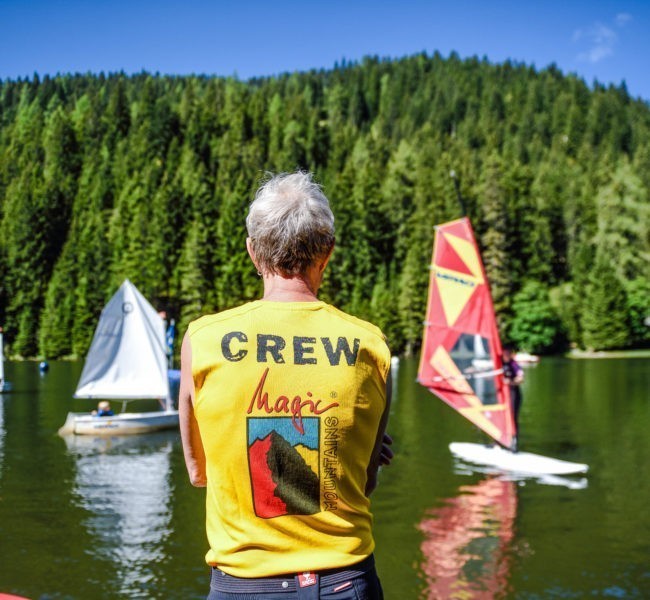 MAGIC SURF & SAIL
VDWS School of Sailing and Surfing
Children's sailing course on children's sailing boats (for a fee)
Children and youth surfing course (for a fee)
Opportunity to take the official sailing license test
Free use of the following water sport equipment:wind surfing boards, children's sailing boats, rowing boats, pedale boats, stand up paddles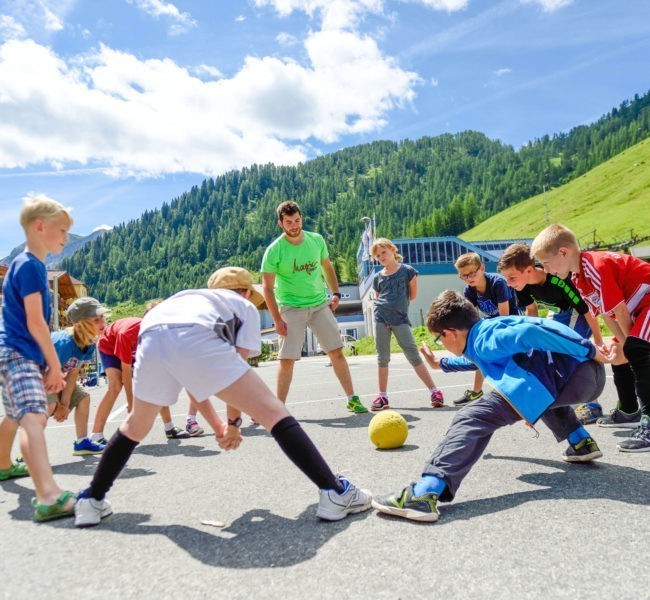 MAGIC SOCCER
13 m x 24 m artificial turf football pitch
Football training with licensed trainer in 4-6 different performance groups (7-13 years)
Warm-up, coordination training, technique training, game forms, final tournament or test.
MAGIC CENTER
Magic radio: news and hits
Magic Boutique (sportswear & info)
Drinks station for kids
6 x trampolines
8 x table tennis
Badminton und Speedminton
Basketball
Chess
Sport equipment available for table tennis, badminton, family tennis, boccia, frisbees, skates, children's bikes, balls
several times a week:
Mountain bike tours (E-bike tours for a fee)
Hiking tour
Ascent and descent with the Gamskogel chairlift
Archery
Self-defense courses
Beach volleyball
Fitness studio: aerobics and step aerobics, stretching, body styling, water gymnastics, relaxation courses
Climbing for beginners (for a fee)