wada – Massage & Cosmetics
verwöhnprogramm im wellnessurlaub
Hay, spruce, Swiss pine, goat's milk whey or alpine flowers … our motto is: Back to the roots. We use only natural raw materials. During your wellness holiday, treat yourself to a massage with natural oils or enjoy feeling how your muscles relax again after a mineral oil bath. Let yourself be thoroughly pampered in our beauty & vital residence. For your beauty treatments we place great value on natural alpine cosmetics.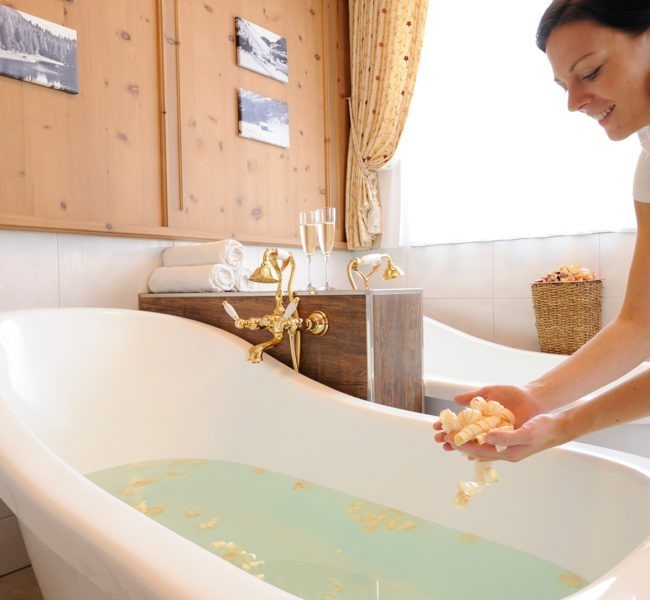 Nature pure for your wellbeing
Enjoy pleasurable, restful hours in our beauty & vital residence – for example with a vitality bath with essential oils or a relaxing honey-pine bath. And don't forget our bathtub-for-two for extra holiday romance!
For the bath additives we rely on alpine products, made from only wild herbs and plants grown in and around the Alps.
Everything for your beauty
Massage
Beauty
Pedicure & Manicure
Full baths
Soft-pack Lounges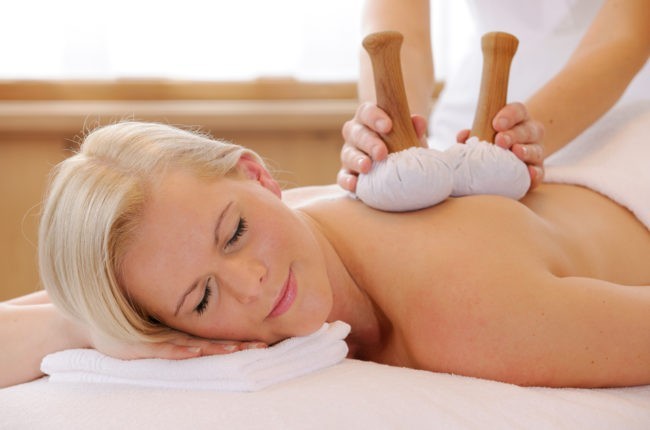 "wada" opening hours
"wada"-Wellness Winter:
from 7 a.m. to 7 p.m.: Swimming pool, infrared cabins, fitness room, solarium, hydro-massage
from 2 p.m. to 7 p.m.: all the wellness area, beauty and vital residence
"wada"-Wellness Sommer:
from 7 a.m. to 7 p.m.: Swimming pool, infrared cabins, fitness room, solarium, hydro-massage
from 2 p.m. to 7 p.m.: all the wellness area, beauty and vital residence.
from 10 a.m.: Sun terrace
from 11 a.m.: Whirlpool
beauty- & MASSAGE-Offers & Prices