Off-Piste
Winter rambling
47 km of optimally prepared and well sign-posted winter hiking trails are ideal for long walks, sporty walking or snowshoe trekking in Altenmarkt-Zauchensee. Stop for a break in one of the traditional mountain taverns or in a mountain restaurant. Start your hiking tour directly on the hotel
doorstep! Or start off from a nearby recommended tour departure point reached easily by car or with the ski bus. A tip for a small winter hike is also the 2.2 km long Moon Trail that starts directly on the Zauchensee, only 5 min. from our hotel.
Ski tours
Zauchensee is also an ideal starting point for numerous ski tours in varying degrees of difficulty (ascent: 430 – 1,500 vertical meters). The Lackenkogel, Strimskogel, the small Pleissingkeil or the Liebeseck around Altenmarkt-Zauchensee count as popular touring destinations. Experience unforgettable summit adventures on your winter holiday in Zauchensee.
Hiking with snowshoes
In the seclusion of the holiday resort Altenmarkt- Zauchensee you can experience hiking with snowshoes as a true nature experience over 42 kilometers of tours at all levels of difficulty. Guided snowshoe trekking tours are also offered weekly.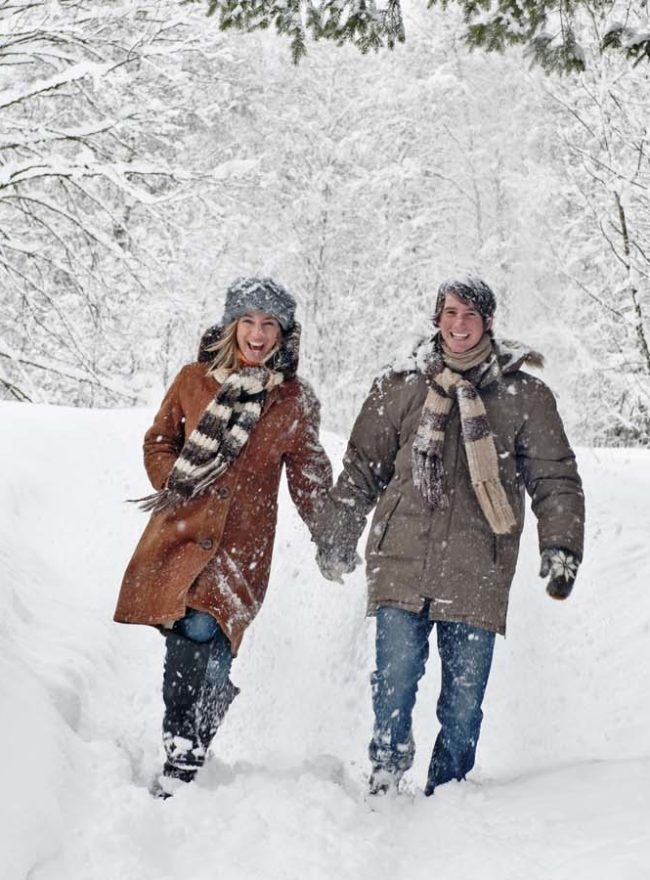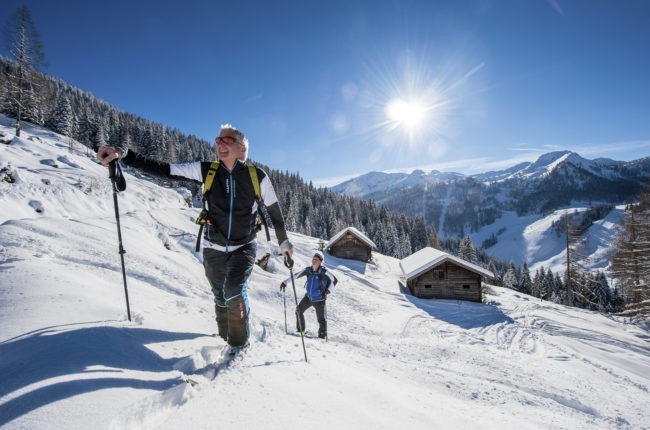 Winter horse-riding
Winter horse-riding over fields and meadows in Altenmarkt- Zauchensee during the day or at dusk, in the evening sun or romantic in the moonlight. The two Altenmarkt riding stables offer two-hour guided riding tours on selected bridle paths. In winter, the Mühlenweg or Reitweg to Radstadt is especially popular with riders.
Ice skateng
An ice skating rink (300 m²) under the open sky makes skating even more enjoyable. In Altenmarkt-Zauchensee there is a natural ice rink in the community park. The ice skating area is open daily from 3 p.m. to 7 p.m. (depending on the weather and ice conditions).
Curling
Traditional curling guarantees variety and a lot of fun away from the ski slopes. The curling sports facility of the ice & rifle club Altenmarkt is open every day from 4 p.m. to 9 p.m. (reservation required).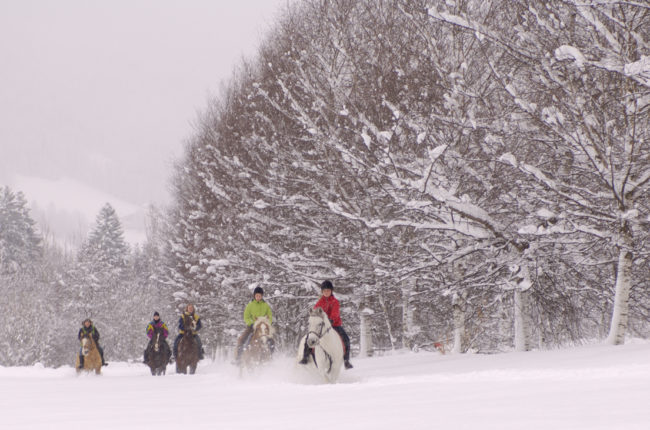 Tobogganing
And toboggan fans will also enjoy it here! There are four toboggan runs around Zauchensee, three of them with night lighting. Our tip: The Sonnalm, managed by our family, is an ideal starting point for fun tobogganing time. Just take the "toboggan taxi" or walk up there on the Strimsalmweg (ca. 1 hour). After a little refreshment then off you go down to the valley on a toboggan. Toboggans can be rented directly at the mountain tavern. And don't forget: at the Sonnalm you must try the delicious goat's cheese!